can u paste this in head section of the website UA-198104937-1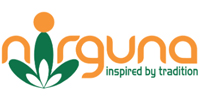 Welcome to Nirguna Handloom
"Promoting Rural livelihoods"
Description
Dabu print is a mud-resist technique using wooden blocks. It is a labor intensive and involves many phases of printing and dyeing. This piece has been made by our artisans in Rajasthan. Nirguna is proud to be associated with the talented artisans of Rajasthan. 
 The fabric is then dried in the sun and later dipped into a vat of dye and again spread out for sun drying. Fabrics can be dyed multiple times creating double or triple dabu effect reflecting a richer look. The motifs of dabu prints are inspired from nature; geometric shapes, dots and wavy lines are repeated throughout the fabric, creating a vein like effect. Interestingly, it looks even more authentic and exotic if the mud paste cracks and leaks during the process. Finished dabu print fabric is unique for its radiant patterns in outstanding detailed prints.