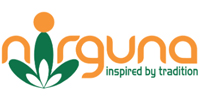 Testimonials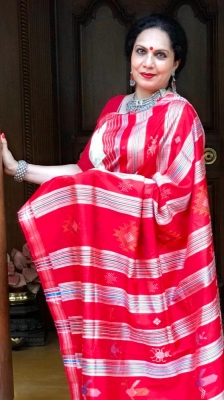 Nirguna is one of the best website I have come across. They have the most beautiful collection of Orissa saris. Leesa is always very helpful & patient in explaining the details about the saris we choose to buy. I would highly recommend to shop from Nirguna.
Nivedita Koppiker
Mumbai, India
05 May, 2021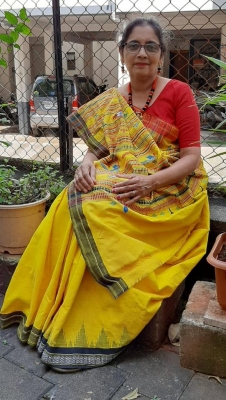 Received the saree. It is too good and one of its kind. Must have in the wardrobe. Thank you!
Madhura Tokekar, Pune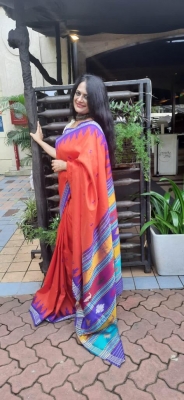 Draped this beauty which I bought from you❤ Thank you for this Gorgeous saree
Shreya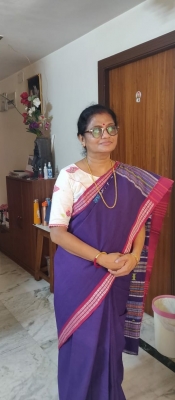 Hello leesa, I just got a call from my mom. She was absolutely elated to receive the saree. Thank you also for the masks and beautiful handkerchief. The saree looks prettier than the pictures. Would love to buy again from you in the future.
Angana Deb
Hello ma'am! Good evening! I received the saree today afternoon itself!! It's a true piece of beauty indeed!! Makes me so grateful to have a piece of this weave you're reviving with such care! I've wanted a Dhalapathara from you since so long, makes me glad it's here finally. The wait has been worth it! And the mask is lovely too, along with the cloth bags! It's been a great experience connecting with you!
Somdatta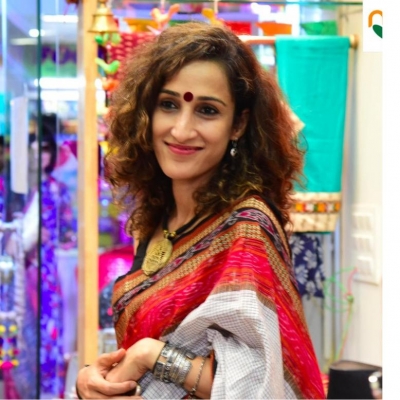 My orissa saree story starts and ends with Nirguna and Leesa . Her collection of the different weaves and art of Odisha stand out in a sea of clones . The love she shows for her work and her involvement in uplifting the lives of the weavers and their families is beyond commendable. I wish her and Nirguna trust all the very best .
AnuSomi
Mumbai, India
30 May, 2021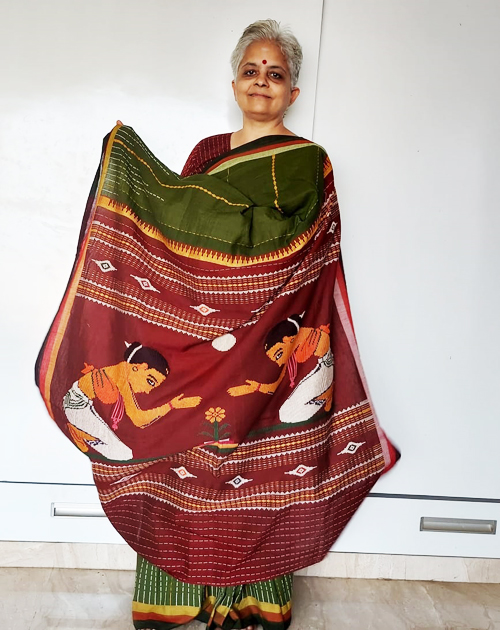 Nirguna is my go to place for my handloom collectables. Leesa has an amazing eye for design and she brings out their best of weavers around India. Wishing Nirguna more and more success.
Geetha Mahadevan
Mumbai, India
04 May, 2021